Your browser is incompatible with this site. For optimal viewing, please use Edge or Google Chrome.
New Homes in Katy Near Energy Corridor
Stretched across over 1,100 acres of Texas prairieland, Cane Island is a distinctly different community. Majestic elks roam in the distance as a welcoming vibe gives the community roots. With a direct connection to I-10, Cane Island is ideally situated along the dynamic Energy Corridor with easy access to all that Katy has to offer: spectacular shopping, exquisite restaurants, and exceptional schools.
Cane Quarter & Welcome Center
2100 Cane Island Parkway
Katy, TX 77493
Contact us
281-800-5360
23 MINUTES TO
Energy Corridor




16 MINUTES TO
La Centerra




10 MINUTES TO
Katy Mills




50 MINUTES TO
IAH Airport




45 MINUTES TO
Downtown Houston




15 MINUTES TO
Grand Morton Shopping Center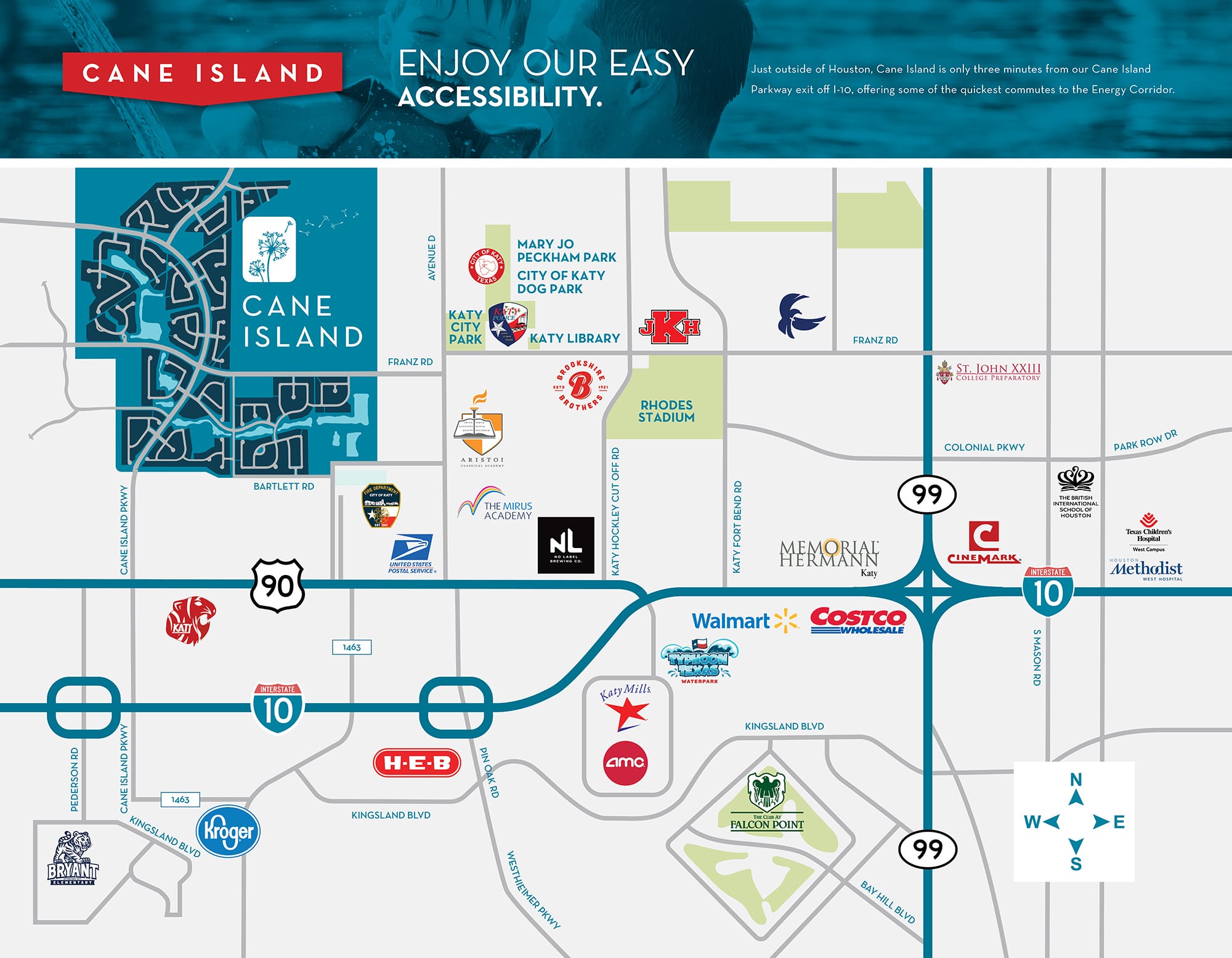 A QUAINT TOWN WITH IMMENSE CHARM
Downtown Katy. It's a little quiet, but we like it that way. That is until it's a Friday night during football season. Then everyone turns out to cheer for the seven-time state-champs Katy Tigers. Flags. Parades. Cheering in the streets. Saturdays at No Label Brewery can get a little rowdy too. Spend some time passing through its vintage shops and cafes and you'll see all of the exciting things you can do in Katy. Here, there's always someone who's happy to see you.
A COMMUNITY ON THE RISE
Big plans are in store for Katy. Commercial, retail and educational growth is on the horizon, bringing more jobs and more fun for locals and visitors alike to enjoy. Exciting additions like the development of the Katy Boardwalk District and the University of Houston's new Katy campus promise to bring new opportunities to this vibrant town.