Accent Wall Ideas That'll Make Your Room Pop
Are you tired of staring at that drab or outdated wall but just aren't sure what to do with it? Or maybe you're moving into a new home and want a fresh design look. Either way, here's a look at some of the latest design trends including accent and statement wall ideas that will give your current home a facelift or your new home an awe-inspiring look that will make your new neighbors green with envy.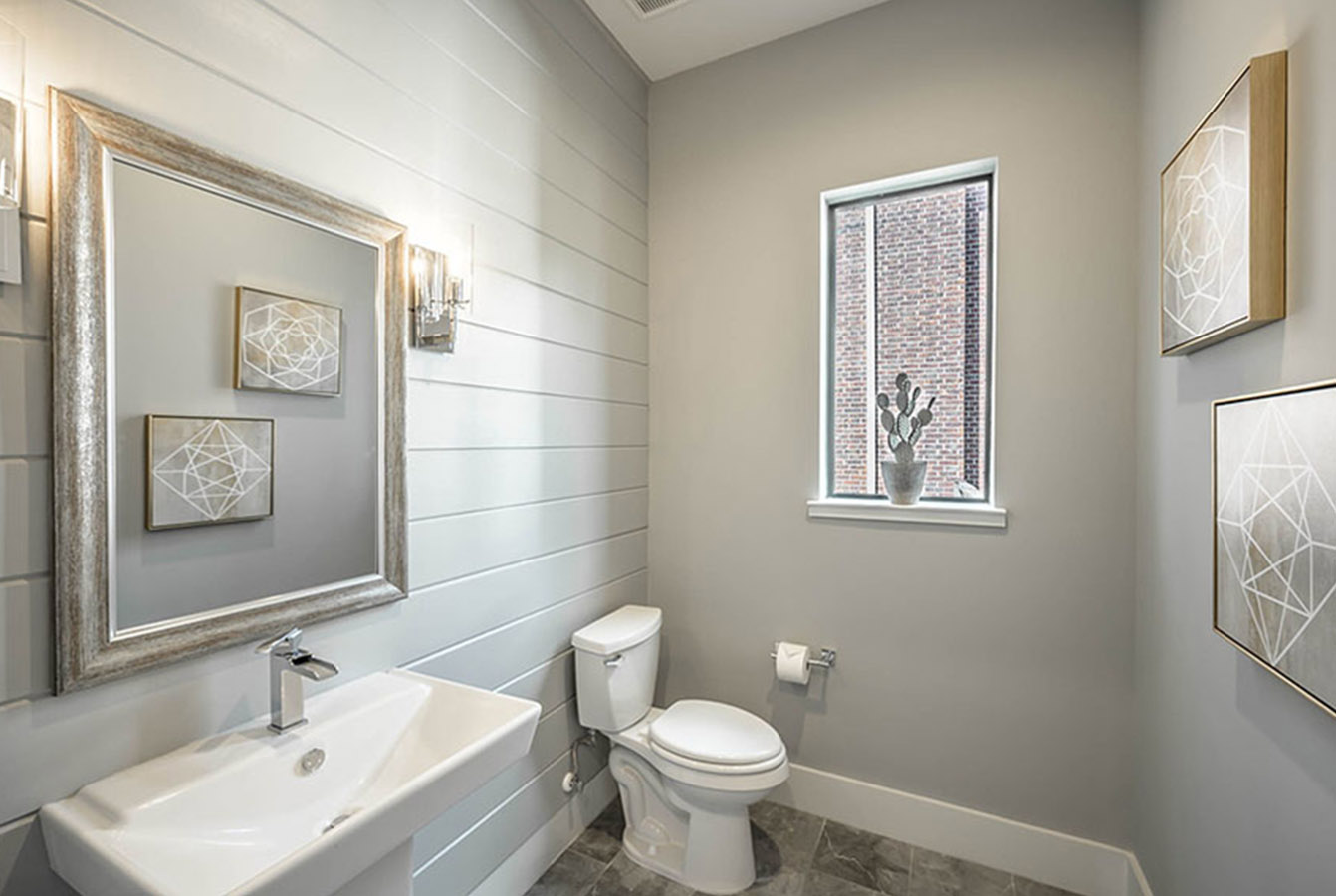 Shiplap is Out (sort of)
There was a time when you'd be hard-pressed to find a TV show that wasn't renovating a room using shiplap. Are visions of Chip and Joanna Gaines flashing through your mind? While shiplap walls in Texas may never go completely out of style thanks to rustic-chic barns and Hill Country hideaways, the once popular trend is taking a backseat to some fresher ideas. Don't worry, if you are a lover of all things farmhouse and you can't envision a room without a wall of whitewashed wide-planked boards, it's ok! When used to highlight or complement an overall design theme (a la rustic farmhouse) the style will still look beautiful and trendy. However, it's time to embrace shiplap 2021. What does that mean? It means say goodbye to white and hello to dark, moody shiplap walls and fireplaces. Already have traditional white shiplap? Give it a fresh coat of dark green, or even black, paint to make it pop and give it new life.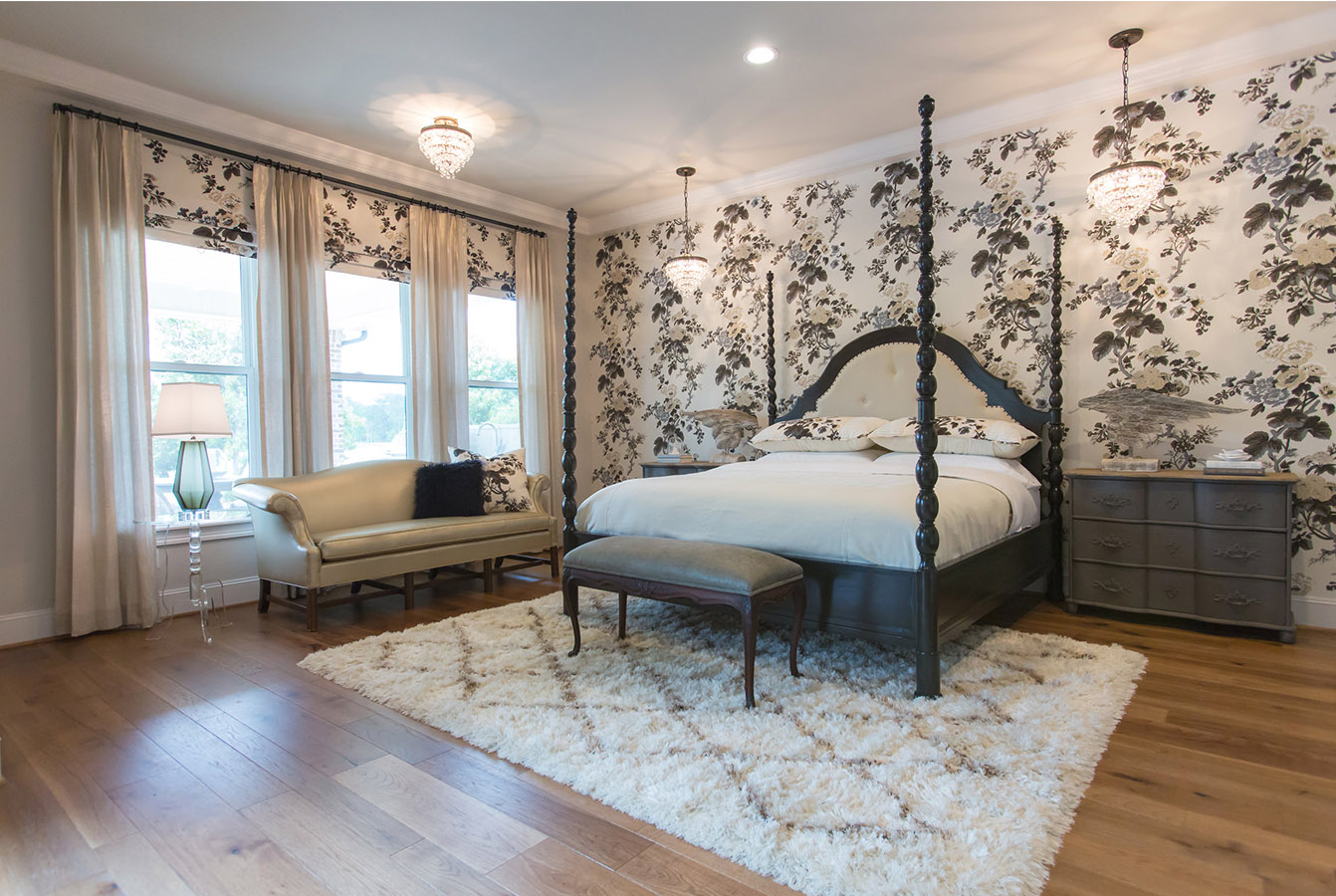 Wallpaper is In
You read that right! Homeowners now are embracing wallpaper, albeit with a bit less commitment. Thanks to removable peel-and-stick wallpaper, novice and professional designers are stepping out of the box and trying something new. Afterall, that dark moody wallpaper idea for your hall bathrooms seems less scary when you know it can simply be removed if it's not quite the look you wanted. In addition, families can now freely and easily decorate nurseries and kids' rooms just as quickly as the young ones' tastes are guaranteed to change. Since décor trends can wreak havoc on resale, having the ability to simply remove wallpaper and replace it with neutral paint is a desirable option. Oh, and if you're renting a home or you're the owner of a rental property, the idea of easily removed peel-and-stick wallpaper is music to your ears. There's never been a better time to embrace change, be daring, and try something new – like that zebra-print wallpaper you've favorited on your Pinterest design board.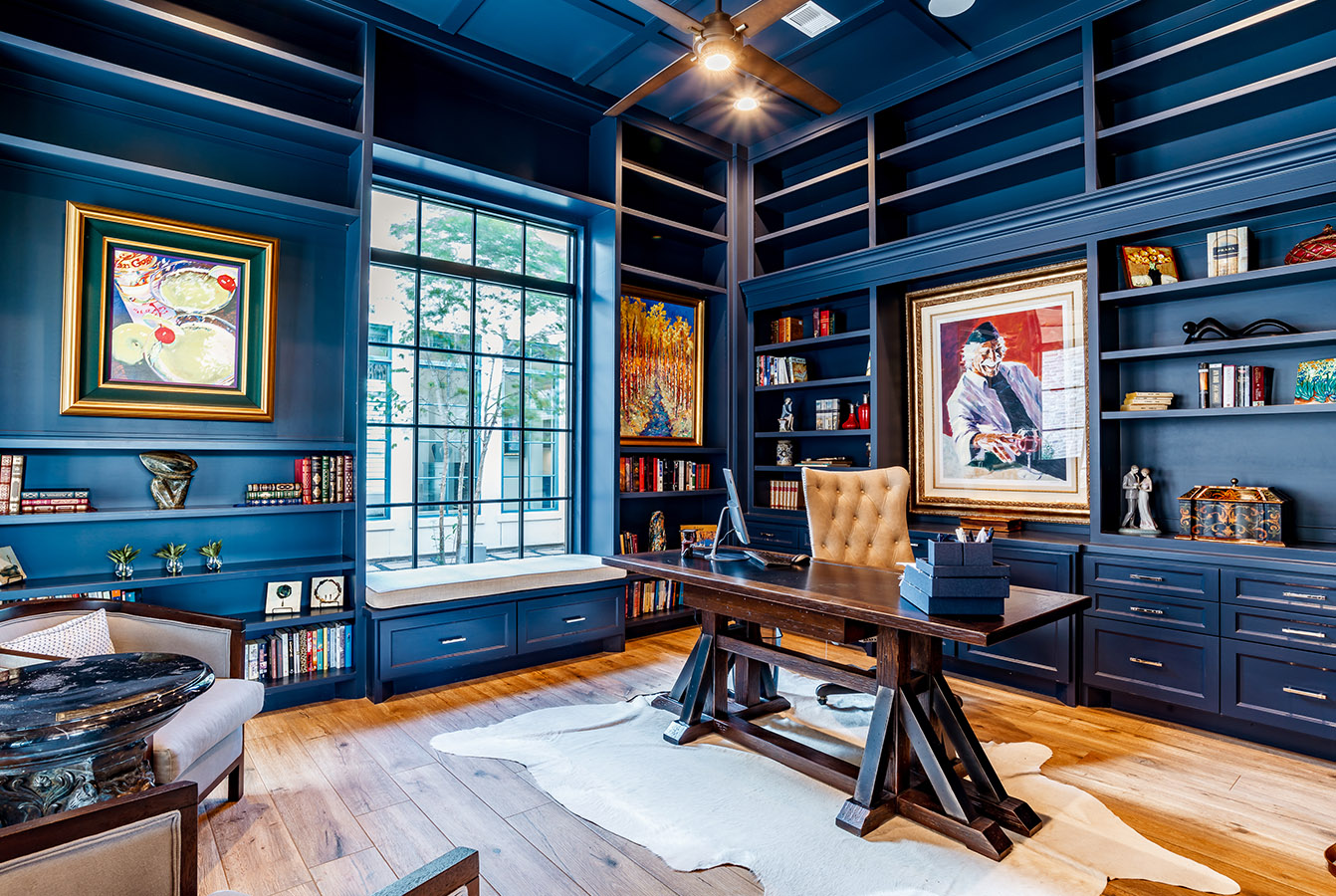 More Color, Less Gray
Sure, gray goes with everything and let's face it, there are an overwhelming amount of grays to choose from so it's an easy go-to for neutral paint that is not beige. However, homeowners and designers are stepping away from the simple and going bold. Gray, while calming and agreeable, can also appear cold and lack personality. After having been stuck at home for over a year, homeowners are wanting some pizzaz, a little oomph to an otherwise sterile room. Enter: color. While it doesn't have to be a plethora of colors, an eye-popping indigo blue will make those kitchen cabinets or island stand out. If you're building a new home, talk to your builder's design team about the best way to incorporate color and give your new home that much-desired "wow" factor! Or, if you are tired of staring at the same gray walls, head to your nearest paint store and talk with the color experts about your vision and how to make it come to life and watch your old space come to life with the simple swipe of a brush.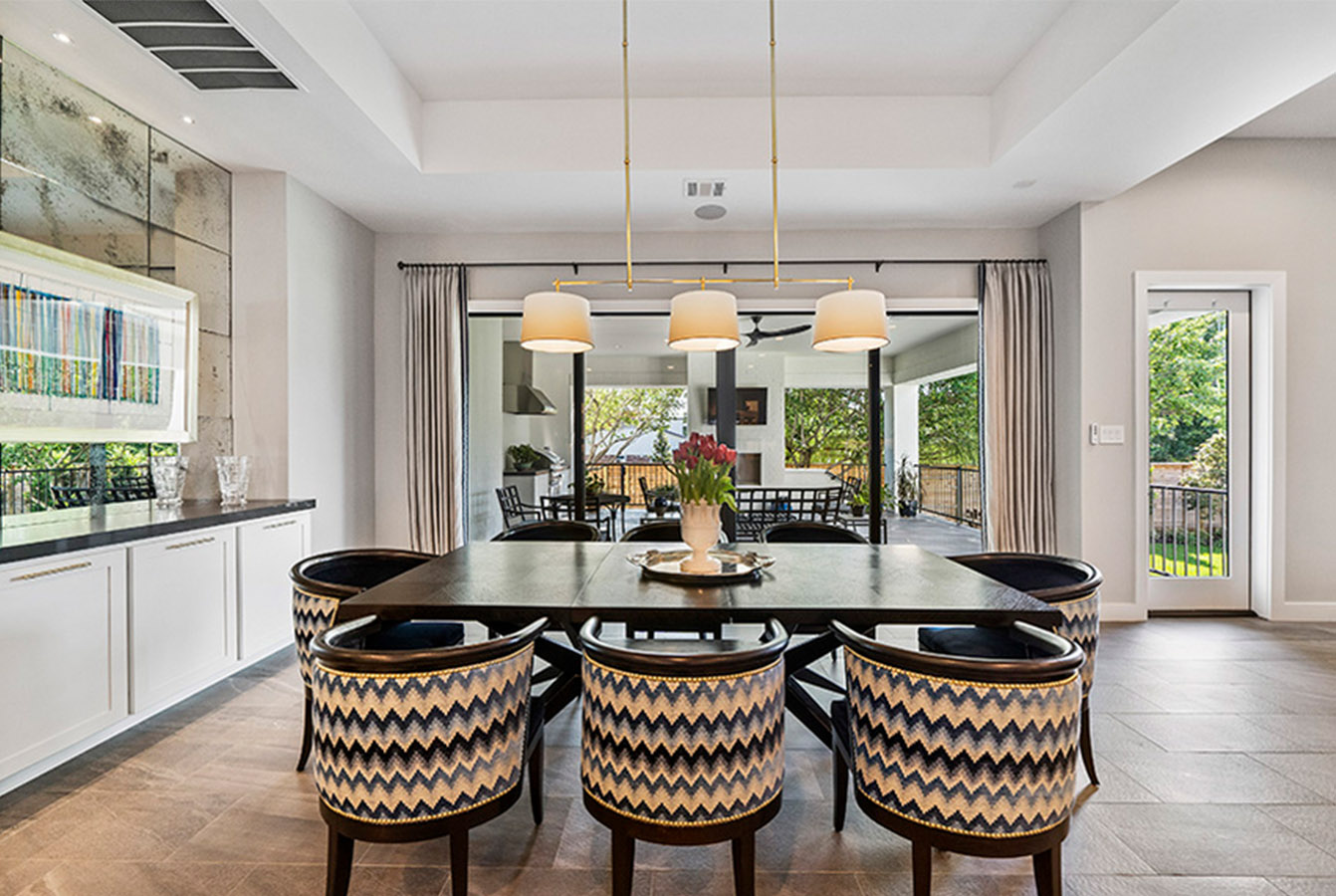 All White No Longer Reigns Supreme
White is safe. White is clean. White is crisp. But is white now boring? Designers are saying so. The trend of making everything in the home, from countertops to walls to furniture, white is being left behind. Sure, it's minimalistic and appeals to those less adventurous homeowners or those who want to create a clean slate that allows art and accent pieces to pop but it often lacks visual appeal. Now, this is not to say a clean and minimalistic-style home is not doable. Thinking outside the box, homeowners are now layering whites and creams, along with light-colored patterns, to give the home and overall décor more dimension. If clothing designers can create stunning monochromatic outfits that are both timeless and chic, why can't interior designers do the same? Next time you're looking for simple ways to give your favorite white room a bit of flair, look for cream pillows, beige or gray accent pieces, or even grab a blanket or pillow with texture.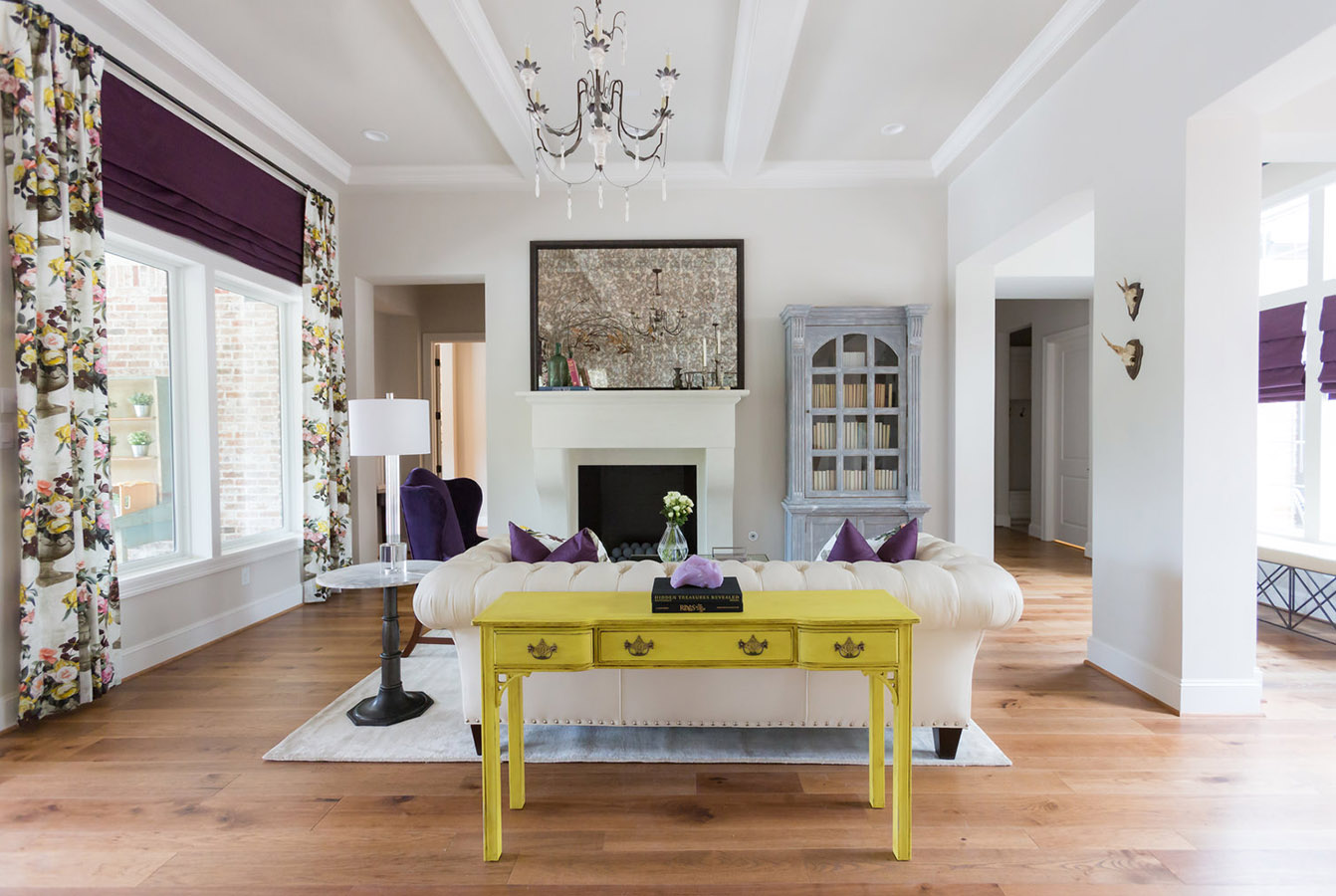 "Grandmillennial" Meets "Granny Chic"
Remember walking into your grandmother's home and shaking your head at her floral wallpaper or crocheted throws? Sure, it's nostalgic but it's not anything you ever considered putting in your home…until now. Millennials are now embracing these long-gone trends in an effort to recreate those memories but with a fresh take. It's a modern revival of homey design elements meant to invoke memories of poundcake, old-time television shows and holiday moments that could only happen at Grandma's house. These antique pieces and accents give modern spaces a warm touch and incorporate a piece of the past into the future. So next time you see an ornate mirror or picture frame, don't pass it by. Hang it proudly next to the modern light fixture and give your room a "granny chic" conversation piece that will have you wanting a needlepoint "Home Sweet Home" sign by your door in no time.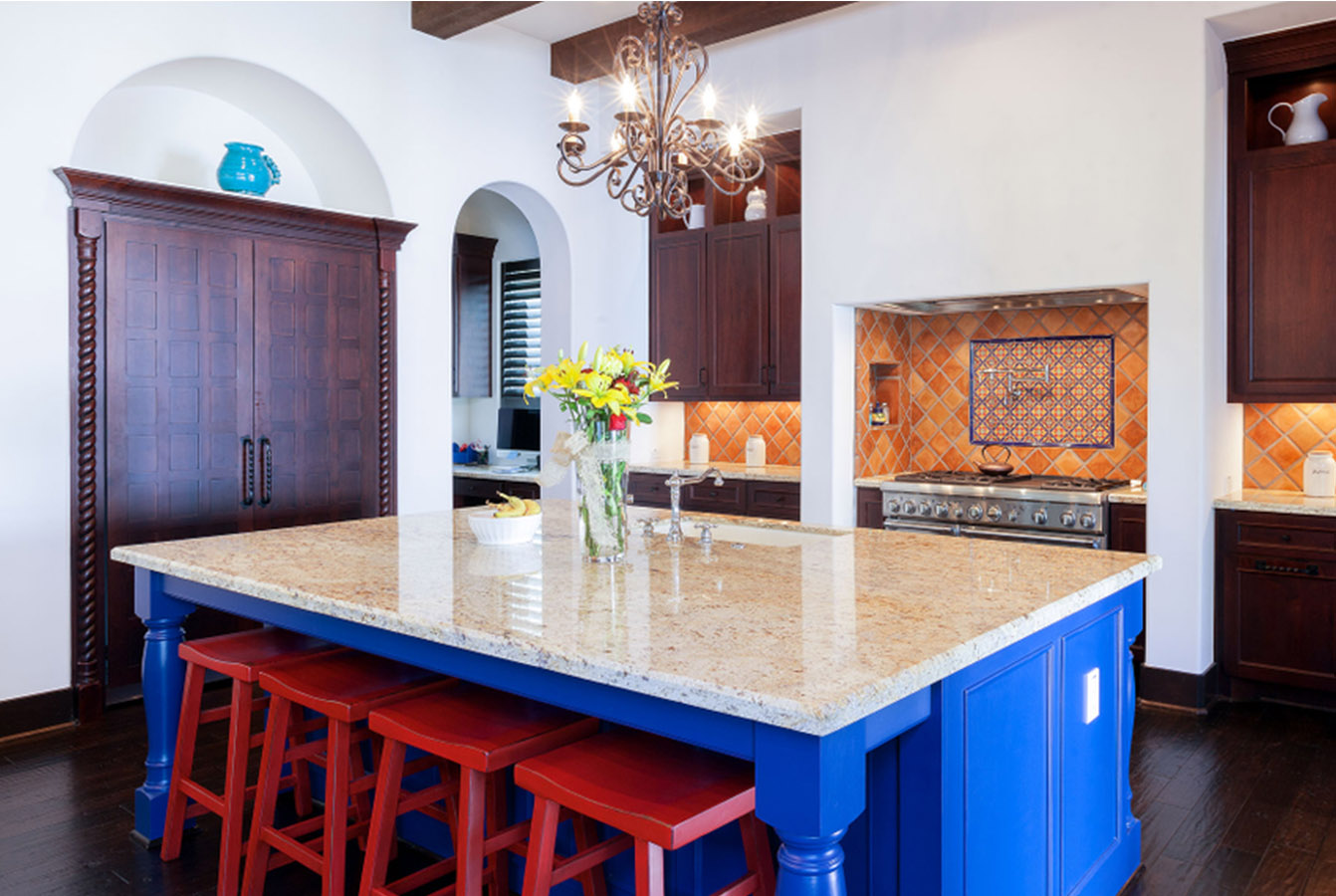 Unique Tiles Make for Interesting Backsplashes
Tile has long been a way for designers and DIYers to make a splash at any cost. While unique tiles can be beautiful, and costly, creating a stunning backsplash or bathroom shower doesn't need to break the bank. In the past, a kitchen or bathroom could be refreshed with a white subway tile. While that's still the case, people are now leaning towards ceramic tiles with Moroccan or Spanish influence. However, if an elaborate display of handcrafted tiles is not in the budget, individual pieces can be incorporated throughout a more cost-efficient design to add an extra pop while staying within budget.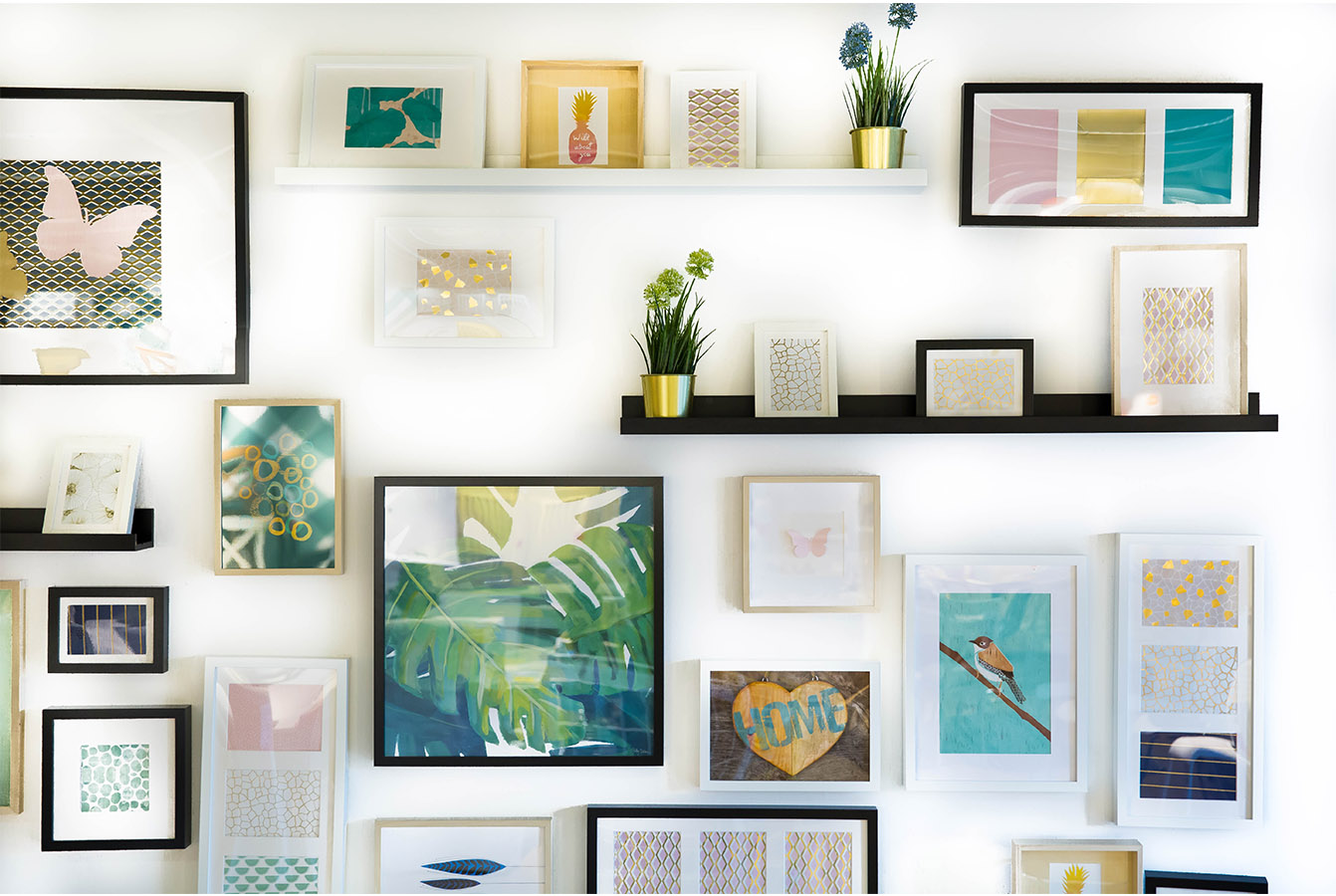 Unique Artful Wall Displays (gallery walls, heirloom displays)
Good news! If the idea of painting or wallpapering makes you shudder, you can improve a room by simply hanging photos or displaying your favorite collection of heirlooms on a wall. Do you have sketches collected from your travels, black and white photos from generations before that are collecting dust, or even a unique plate collection passed down from someone you love? Gather that beloved collection of items or photos and create a gallery wall that will create a curated art display. This will allow you to create a statement wall and invite conversation about your collectables all while showcasing your most valued pieces.
Whether you're looking to completely renovate a room, make a slight color adjustment, or decorate a new move-in ready home from scratch, these current design trends are sure to help make a big impact. The message of 2021 is to be brave with color, think outside the gray or white box, embrace texture, incorporate color and patterns, and take a second look at your grandparents' seemingly old-fashioned décor.
Contact us to start designing your new home at Cane Island.